At Get More Traffic, we specialise in providing comprehensive SEO services tailored to meet the unique needs of small businesses. Our goal is to help your small business improve its online visibility, attract targeted organic traffic, and drive meaningful results. With our expertise and proven strategies, we can help your small business thrive in the digital landscape.
Small Business SEO Services by Get More Traffic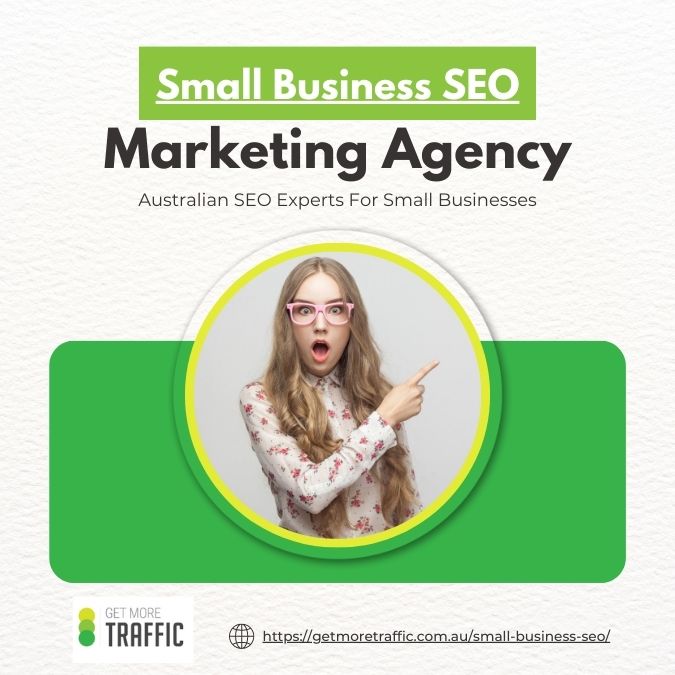 Website SEO Audit and Optimisation
We begin by conducting a thorough audit of your website to identify any technical issues, on-page optimisation opportunities, and areas for improvement. Our team will optimise your website structure, meta tags, headings, and content to ensure it is search engine friendly and user-friendly.
Keyword Research and Analysis
Our team performs in-depth keyword research to identify relevant keywords that your target audience is using to search for products or services in your industry. We analyze search volume, competition, and user intent to select the most effective keywords to target in your SEO campaign.
On-Page Optimisation
We optimise your website's content, including page titles, meta descriptions, headers, and image alt tags, to align with the targeted keywords. By optimising your on-page elements, we improve your website's visibility in search engine results pages (SERPs) and increase its chances of ranking higher.
Content Creation and Optimisation
Our team creates high-quality, engaging, and SEO-friendly content that resonates with your target audience. We optimise the content with targeted keywords to attract organic traffic and establish your business as an authoritative source in your industry.
Link Building
We develop a strategic link-building campaign to acquire high-quality backlinks from reputable and relevant websites. Our team utilises various techniques, such as guest blogging, content outreach, and influencer collaborations, to improve your website's authority and boost its organic rankings.
Local SEO
For small businesses targeting local customers, we implement effective local SEO strategies. This includes optimising your Google My Business profile, managing online reviews, and ensuring consistent business information across local directories.
In today's mobile-driven world, optimising your website for mobile devices is crucial. We ensure that your website is fully optimised for mobile devices, providing a seamless and user-friendly experience for mobile users. Our team optimises page load times, implements responsive design elements, and optimises content for mobile screens to improve your website's mobile performance and enhance user engagement.
Reporting and Analytics
We provide regular reports and analytics to track the performance of your SEO campaign using Google Analytics. Our transparent reporting allows you to understand the progress, identify areas of improvement, and measure the return on investment (ROI) of your SEO efforts.
Ongoing Optimisation
SEO is an ongoing process, and we continuously monitor and optimise your website's performance. We stay updated with the latest SEO trends and algorithm changes to ensure your small business stays competitive in the ever-evolving digital landscape.
With our Small Business SEO services, we help you build a strong online presence, drive targeted traffic, and increase your business's visibility in search engines. Contact Get More Traffic today to discuss how we can customize our SEO services to meet the specific needs of your small business.
Read More: Digital Marketing Services for Tradies