Guide to Online Marketing for Doctors
As a specialized healthcare marketing agency, we understand the unique challenges and opportunities that come with marketing for doctors. Our experienced team of professionals is dedicated to providing tailored marketing solutions that align with your medical practice goals and target audience. We work closely with you to develop customized marketing strategies that will enhance your online presence and drive results.
Our comprehensive online marketing services cover a wide range of strategies specifically designed for doctors. From search engine optimisation (SEO) to pay-per-click (PPC) advertising, social media marketing, content marketing, website design, and more, we have the expertise to leverage the power of online platforms and connect you with potential patients.
With our online marketing services for doctors, we aim to increase your visibility in search engine results, attract targeted traffic to your website, and establish your practice as a trusted authority in your field.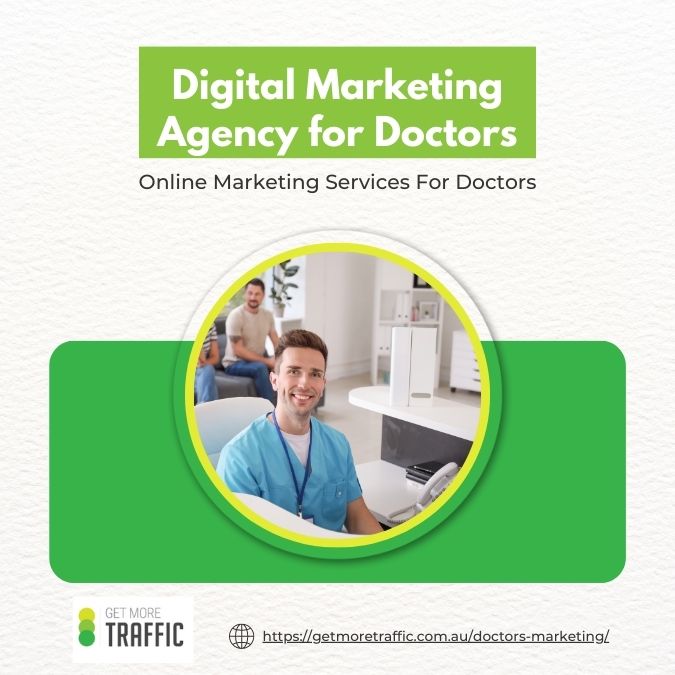 Branding and Marketing for Doctors
Building a strong brand is crucial for doctors to differentiate themselves from competitors and build trust with patients. Our branding and marketing services help doctors establish a unique brand identity and effectively communicate their expertise. We develop branding strategies, design professional logos and marketing materials, and create cohesive brand messaging across all marketing channels.
Digital Marketing Services for Doctors
Our digital marketing services encompass a wide range of strategies and techniques tailored to the needs of doctors. From website design and development to content creation, SEO, PPC advertising, and more, we offer a comprehensive suite of services to help doctors succeed in the digital landscape. We leverage our expertise in local SEO, online reputation management, and other digital marketing tactics to ensure maximum visibility and reach for your medical practice.
Website Design and Development
Having a professional, user-friendly, and mobile-responsive website is crucial for doctors to showcase their expertise, provide information to patients, and build credibility. At our agency, we specialize in website design and development for doctors, creating online platforms that effectively communicate your medical services and help you establish a strong online presence.
Content Creation
Creating informative, authoritative, credible and engaging content is key to attracting and educating your target audience. We specialize in content creation that showcases your medical expertise, addresses patients' concerns, and positions you as a trusted resource in your field. Our content strategies include blog posts, articles, videos, and other forms of educational content to enhance patient engagement.
SEO for Doctors
We provide expert SEO services specifically tailored to the needs of doctors' practices. Our goal is to enhance your online visibility, improve search engine rankings, and drive qualified patient leads to your website.
On-Page SEO Optimisations
We optimize your website's on-page elements, including meta titles, meta descriptions, header tags, URL structure, and keyword placement. We also keep up to date with Google's latest industry updates to ensure your websites are compliant with things like author profiles and credibility verification. This helps search engines understand the relevance and context of your web pages, leading to improved rankings.
Offsite SEO
We develop a strategic link-building strategy to acquire high-quality backlinks from reputable healthcare websites. Backlinks from authoritative sources help to improve your website's credibility and organic search rankings.
Read More on Backlink Building
Local SEO for Doctors
We understand the importance of local SEO and optimising your Google My Business listing to attract local patients. Our team specializes in local SEO techniques that help doctors rank higher in local search results, drive targeted traffic to your website, and increase your visibility among local patients. We also optimize your Google My Business profile, ensuring that your practice information is accurate, up-to-date, and appealing to potential patients.
Social Media Marketing for Doctors
Social media platforms provide an excellent opportunity for doctors to engage with patients and establish thought leadership. We offer social media marketing services that help doctors build a strong presence on popular platforms such as Facebook, Instagram, Twitter, and LinkedIn. We create engaging content, manage your social media accounts, and run targeted ad campaigns to attract patients and boost brand awareness.
View Our Social Media Packages
Facebook Marketing for Doctors
Facebook is a powerful tool for doctors to reach their local audience and engage with patients. With our Facebook marketing services tailored specifically for doctors, we aim to optimize your presence on the platform, drive meaningful engagement with your local audience, and ultimately help you attract and retain patients for your medical practice.
Read More on Facebook Marketing | Read More on Our Facebook Ad Packages
Instagram Marketing for Doctors
Instagram has emerged as a popular platform for doctors to showcase their medical expertise and services through visually captivating content. At Get More Traffic, we specialize in developing Instagram marketing strategies specifically tailored for doctors. By harnessing the power of visual storytelling, we can help you effectively engage with your target audience, build strong brand awareness, and drive meaningful customer engagement.
Read More on Instagram Marketing
Paid Advertising for Doctors
We provide paid advertising solutions tailored specifically for doctors' practices. Our paid advertising strategies are designed to help you reach your target audience, increase brand visibility, and generate qualified patient leads.
Google Ads
Our Google Ads experts create and manage highly effective Google Ads campaigns to drive targeted traffic to your website and maximize your return on investment (ROI). With our expertise in Google Ads, we help doctors like you reach the right patients at the right time.
Google Ads Options
Microsoft Ads for Doctors
By leveraging Microsoft Ads services specifically designed for doctors' businesses, we help you tap into a diverse audience and expand your online reach. With targeted audience reach, optimized ad campaigns, precise location targeting, and comprehensive reporting, we aim to drive qualified leads to your practice and increase your overall online visibility, ultimately helping you grow your doctors' business.
Microsoft Ads Options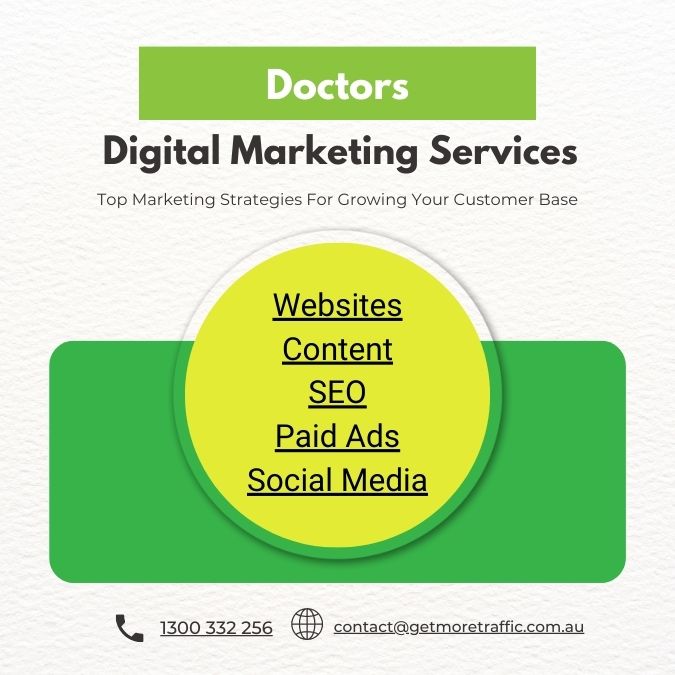 Online Reputation Management for Doctors
Get More Traffic's team of digital marketing experts to provide online reputation management for Doctors. Ensuring you have a good reputation online will increase the chances of converting new visitors into customers. Reviews are a big part of helping customers make a purchase decision these days so it is important to make sure you are keeping an eye on what people are saying about your business online.
Recommended Traditional Marketing for Doctors
While online marketing has become increasingly important, traditional marketing options still hold value, particularly for doctors looking to connect with patients in their local communities. We understand the significance of offline marketing strategies and recommend using a combination of traditional and digital marketing tactics to enhance your reach and attract new patients.
Radio and TV Advertising
Radio and TV advertising can be effective in reaching a local audience and raising awareness of your medical practice. We can assist you in creating compelling ad content and choosing the right media channels to target your desired patient demographic.
Print Advertising
Strategic print advertising in local newspapers, magazines, or healthcare publications can help increase your visibility among potential patients. We can assist you in developing impactful print ads that effectively communicate your medical services.
Community Outreach
Participating in community events, health fairs, and local sponsorships can help you build relationships with patients and establish your practice as a trusted healthcare provider in the community. We can provide guidance on identifying relevant opportunities and maximizing your involvement.
Marketing Agency for Doctors: Online Marketing Solutions to Boost Your Practice
If you're a doctor looking to boost your practice and achieve your marketing goals, partner with our healthcare marketing agency. Our comprehensive online marketing solutions, tailored specifically for doctors, will help you increase your online presence, attract more patients, and grow your practice. Contact us today to discuss your marketing needs and take the first step toward success.