Why Managed Facebook Lead Ads?
Never Miss A Lead Again!
Get More Traffic has over 8 years experience and offer Managed Facebook Lead Ads. By integrating our own API reporting system with Facebook's Lead Ads, we can ensure that your business with be displayed at the front line with potential for even more customers!
We have created an end-to-end service that is not only conversion-focused, but provides the potential to start gaining high quality leads almost instantly and in-depth insights.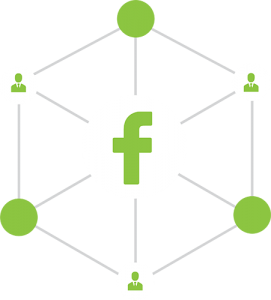 Expand Your Reach
With the potential to reach up to 1 billion monthly users worldwide, Facebook is filled with potential consumers waiting to find out more about you and your business.
Get In Front Of Your Ideal Audience
Facebook Business pages provide you with the opportunity to advertise your services and products to your targeted market with efficiency and ease. Why wouldn't you take advantage of it?
Keep Your Consumers Informed
Have the ability to update your audience in real time. You are able to inform your followers of any changes to your business, including current specials, as they happen.
Create And Drive Leads
A Facebook Business page provides you with ability to increase your web traffic by diverting consumers to your official website. The more outlets that you own, the more chance you have to be seen.
Get More Traffic are a rarity, they promised a lot but they delivered. Within a couple of months my leads tripled. What a difference.
Daniel Imiolek – Carpet Court