Online reputation management for Doctors
Online reputation management for doctors is a crucial aspect of maintaining a positive image and building trust with patients.
Read More: Online Marketing Services for Doctors
Tasks for Online Reputation Management for Doctors
1. Monitoring Online Presence: Online reputation management begins with monitoring your online presence. This involves regularly monitoring various platforms such as search engine results, review websites, social media channels, and healthcare directories. By actively monitoring these platforms, you can stay informed about what patients are saying about your practice and quickly address any negative feedback or inaccuracies.
2. Responding to Patient Reviews: Patient reviews play a significant role in shaping your online reputation. It's important to actively engage with patient reviews, both positive and negative. Responding to positive reviews shows appreciation and reinforces a positive perception of your practice. Addressing negative reviews promptly and professionally demonstrates your commitment to patient satisfaction and can help mitigate any potential damage to your reputation.
3. Managing Social Media Profiles: Social media platforms provide an avenue for patients to engage with your practice. Regularly updating and managing your social media profiles allows you to present an accurate and positive image. Share relevant content, respond to patient inquiries or comments, and showcase your expertise to build trust and engage with your audience.
4. Optimizing Website Content: Your practice website is a vital component of your online reputation. Ensure that your website accurately represents your services, qualifications, and values. Optimize the content to improve search engine visibility, making it easier for patients to find you online. Regularly updating your website with fresh and informative content helps establish your authority in the medical field.
5. Addressing Inaccuracies: Inaccurate information about your practice can harm your online reputation. It's essential to regularly audit online directories, review websites, and healthcare listings to ensure that your contact details, practice hours, and services are accurate. Correct any inaccuracies promptly to avoid confusion and provide accurate information to potential patients.
6. Encouraging Positive Feedback: Actively encouraging satisfied patients to leave positive reviews can boost your online reputation. Consider implementing strategies such as requesting feedback after appointments, providing a user-friendly process for leaving reviews, or sending follow-up emails to thank patients and encourage them to share their experiences online. Positive reviews can help counterbalance any negative feedback and enhance your overall reputation.
7. Seeking Professional Assistance: Managing your online reputation can be time-consuming, especially when you need to focus on providing excellent patient care. Consider partnering with a reputable online reputation management service or agency specializing in healthcare. These professionals can help monitor your online presence, respond to reviews, address inaccuracies, and implement strategies to enhance your online reputation effectively.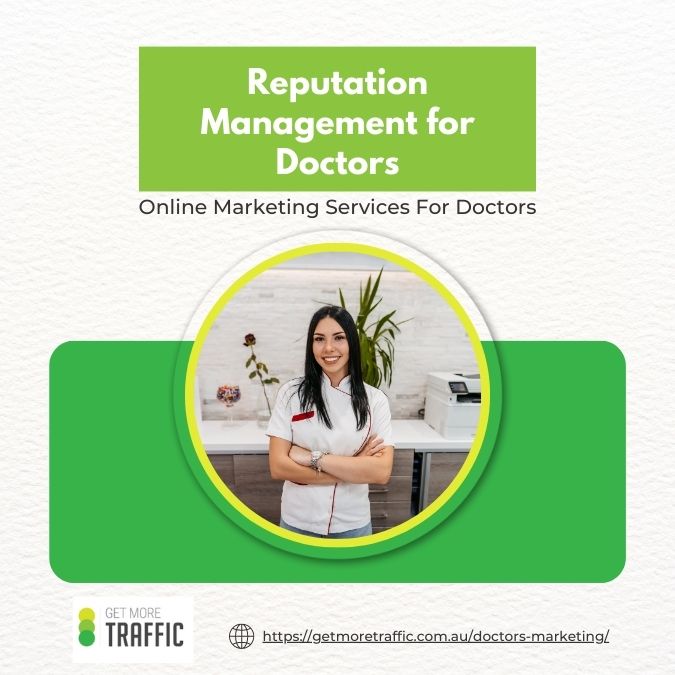 By proactively managing your online reputation, you can maintain a positive image, build patient trust, and attract new patients to your practice. It's an ongoing process that requires attentiveness, responsiveness, and a commitment to providing exceptional patient experiences both offline and online.