2017 LinkedIn Updates—Creating A Feed You Want To Read
LinkedIn users rejoice! The platform has finally created a way for you to improve your LinkedIn newsfeed!
For too long the platform's home feed has been a somewhat frustrating experience; throwing up a random jumble of updates from connections—many of which may not be of any interest to you. But finally, LinkedIn has created a way for you to actually see more from connections you want to follow.
Announced this week via their official blog, LinkedIn have stated that users will now be able to customise their feed, hide content, and unfollow people/companies.
Customise Your Feed
Sick of seeing news and content that doesn't interest you? Just tap on the control icon in the top right corner of any update and select 'improve my feed.' You can then make more customisations by discovering new industry leaders, publications and companies to follow. While this option is currently only available via mobile, any changes will be reflected on your desktop feed as well.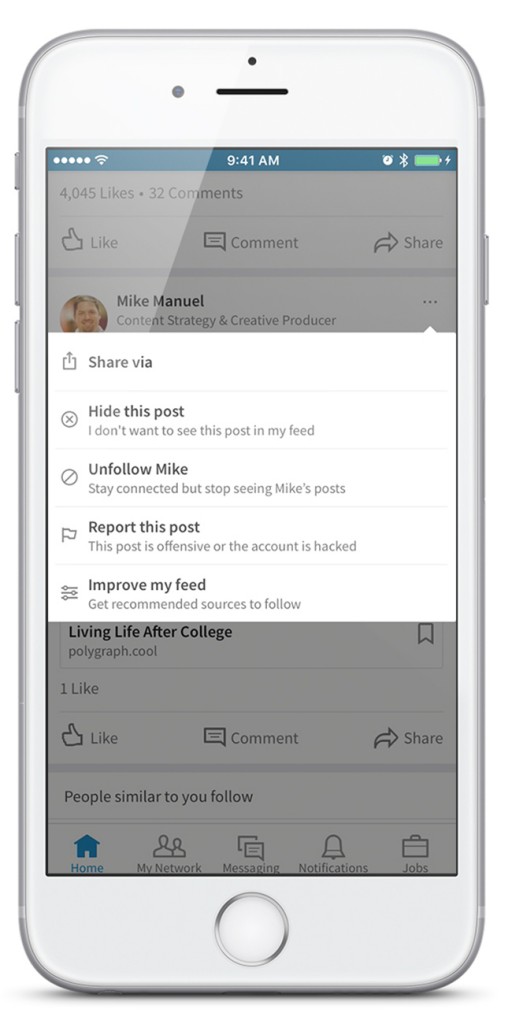 Hide Posts
Don't want to keep seeing the same post? Simply tap on the control icon on the top right corner of that update, and you'll no longer see that content. Easy!
Unfollow Companies
Much like Facebook, you can now unfollow connections you're not as interested in seeing, while still staying connected.
While the latest changes from LinkedIn are certainly not unique, I'm sure most will agree that they're definitely needed—because at the end of the day, we may have plenty of connections, but not all of their updates are most relevant to our lives.