3 AdWords Christmas Tips To Prevent Extra Stress
Whether you're going away or staying close to home, one thing is certain – you want the holiday period to go as smoothly as possible! For some, Christmas is regarded as one of the most stressful times of year. So for this reason, we're sharing our 'Top Three AdWords Christmas Tips' to make life easier!
#1: Download the AdWords App



If there's one thing you do before the end of the year, make sure you download this app! Not only will it allow you to more easily monitor your budgets and daily bids on-the-go, but you'll also receive real-time alerts if your budget runs out or your ads are disapproved. According to Google's AdWords blog, the app will also allow you to:
Ensure you don't miss out on

key shopping dates.

Make time-sensitive changes to your campaigns, or pause them if necessary.

Easily adjust budgets and bids for campaigns that are performing above average.

Review daily performance metrics, allowing you to "understand how your campaigns are performing and if you need to make any last-minute adjustments."
#2: Take Note of Your Campaign Timing
I'm sure you've heard the saying, 'time is money,' and this is especially true in terms of your Christmas AdWords campaigns. During the holiday period it's crucial to make sure your ads are scheduled during the most optimal times. For example, if you're running a Christmas campaign, make sure it begins in the week before Christmas so you can convert more of the excess traffic coming through.
#3: Ensure Your Campaigns are Tightly Grouped
While it's definitely an important consideration all year round, making sure your campaigns are tightly organised becomes even more so during the holiday period. According to WordStream, strong account and campaign organisation "makes it easier to coordinate, adjust, and run time-sensitive campaigns," while also ensuring an increase in your Quality Scores.

To ensure your campaigns are organised at the optimal level, try containing seasonal products within unique ad groups, and tightly theming your keywords.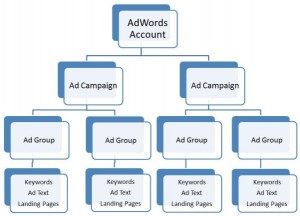 Whatever your plans are for the holiday period, you can breathe a little easier with these three AdWords Christmas tips. The key is to ensure you're well organised before Christmas hits, and then sit back and watch the conversions roll in!
Looking for an expert to help you plan your AdWord campaigns this Christmas? Reduce your holiday stress by allowing one of our Get More Traffic experts to take a look at your account. Call us today  on 1300 332 256!