Are Myer overdue with their 'New Myer' strategy, or just fashionably late?
Myer have recently announced their new 'New Myer' strategy, with emphasis on omni-channel pathways and marketing initiatives to leverage relevant customer behaviours in the face of strong digital competition from retail rivals at home and overseas. But have Myer come to the game too late? With a predicted $600 million, five year transformation agenda, including $200 million into omni-channel capabilities, the new strategy undoubtedly takes on-board the changing space of consumer spending and behaviour. Though when taking a look at competitors overseas, it seems to be a serious game of catch-up.
There is an ongoing trend which is mirrored across many industries in Australia when it comes to successfully investing in technology and digital transformations. While Australian's are some of the fastest consumers of new digital technologies, Australian businesses are slow on the uptake. It's very much a case of 'let's wait and see just how much of an impact this will actually have' and commonly, businesses finding themselves left far behind due to exactly that.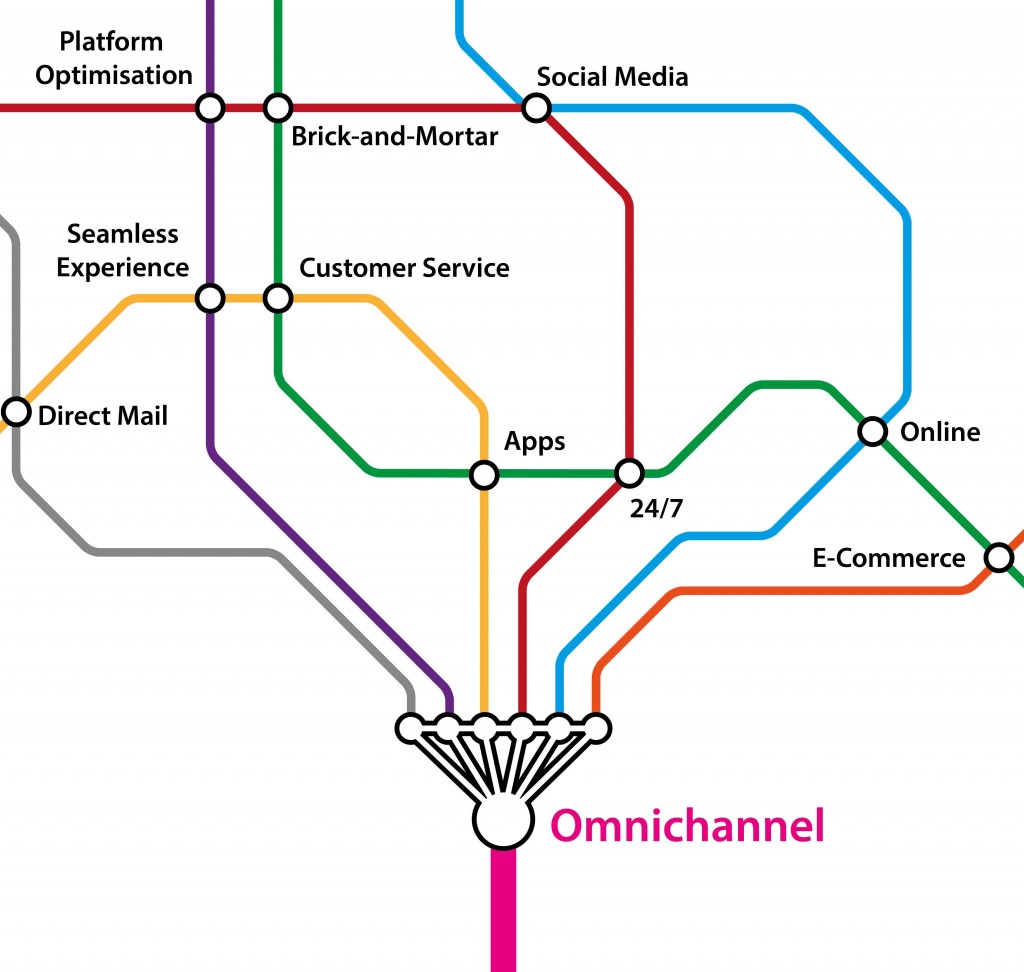 Modern retail is an online and offline journey, but it is increasingly apparent that if it's not online, then it may as well not exist, particularly when it comes to 'fashion'. In 2014 the stark truth is that Australian retail giants Myer and David Jones could only account online sales for approximately 2% of total sales. For those with their eyes on the ball, the massive opportunity this presents small to medium sized businesses in Australia is huge. For those which already have a good online E-commerce presence, then the customers are there for the taking. For those who are coming to the realisation that now is the time to move, they can guarantee that it won't take five years and $600 million to establish themselves online.
There are exceptions to Myer's blunder. Many businesses saw the writing on the wall after the GFC and realised that innovation was needed to pick up business again. With technology producing smart mobile devices and companies like Google driving online relevancy, data-driven marketing has reshaped the way businesses must communicate and connect with their customers. In Australia, brands such as Country Road and Lorna Jane are shining examples of what positive omni-channel experiences can do not just for revenue, profit and growth, but brand loyalty and advocacy.
So in the face of retail globalisation, digital disruption and consumer expectations, Myer's new strategy, while a welcome sight, will have to wait a while to see the fruits of its harvest. With the busy Christmas shopping season quickly approaching, and with Myer's notorious online system outage one week out from Christmas Day in 2014, consumers and industry watchers will have to see whether small to medium businesses will take advantage of the online opportunity and good fortune. If you're looking to update your e-Commerce strategy in time for the Holiday Season this year, then get in touch with Get More Traffic today on 1300 332 256.