Branding Mistakes Your Small Business Should Avoid
Branding to a business is sunshine to a flower, it cannot survive without it.
No brand means no face for customers to identify, and those that have done business with you will soon forget your existence. Without a brand, you will not leave an impression on your market.
I've personally always disliked the term 'brand', as I feel many marketers spend all their time in pursuit of 'brand awareness' that they forget to do anything else. It's different when you're starting out though. Creating a look and a feel for your small business is not enough. Once you've defined your character, you need to routinely review it to ensure it's completing its primary objective.
Forgetting to nurture a brand is just one of many mistakes that small companies make when it comes to managing their image.
Ready to start sticking your shiny new logo on everything? Look out for these common pitfalls before you do:
Not Being Consistent
Due to the vast amount of channels available to new business these days, it's easy to slip up. You may be selling your products in a physical store, on an e-commerce platform, and through lead ads on Facebook.
If your brand image isn't promoted consistently across all platforms, consumers will quickly lose trust. It can get confusing maintaining an image, mess up, and people may not instantly realise your social media and your website belong to the same business!
Selling Is Service, Service Is Selling
Your new logo and the catchy tagline is fine, but you do realise customer service also plays a part in your branding, right?
If you're looking for new ways to refresh your brand, you should be incorporating improved customer service into that plan. If you find that a company has a bad service reputation, then you'll conjure up a negative image whenever you hear that business's name. So, you'll soon find that once you bolster the way you treat customers, your overall PR will be getting a boost as well.
Forgetting Your Competition
We may have got a little ahead of ourselves. Before you start building your brand, you should do some research into what's trending in terms of design. It's also pertinent to do a little sneaky research and see what your competitors are doing as well.
Examine how they're using their brand. What works well? What feels out of place? This needs careful consideration, and use what you find to mould your own image.
Not Investing Enough
There are many entrepreneurs who try and create branding on a budget. The sad truth is, this isn't quite possible. Sure, saving money is possible, but if you're too frugal then you'll ultimately feel the impact on your business.
If you've got no prior history here, then it's worth hiring a branding agency, even if it's just until your ideas are established. It's also worth investing more capital into your branding if it ever fails to fulfil its purpose. If the aircon in your office broke, you'd fix it right? You should have the same mentality when it comes to branding.
Over Complicating It
Keep it simple, stupid. If you make your message and your imagery overly complicated and/or metaphorical you could confuse potential clientele. Don't worry about things being too simple, as you can always add to it at a later date.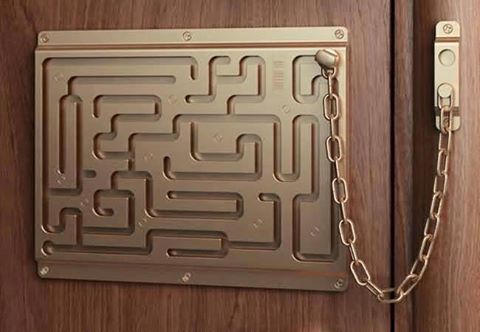 Not Making a Plan B
Not everything you do will be perfect. On the contrary, with a small business, you should expect to make a few mistakes on the way. There's nothing wrong with that, as each of these mistakes gives you a learning curve to grow from. If your first brand fails, it shouldn't ruin you as there needs to be a Plan B in place. That way, if your initial idea fails then you can hit the ground running the second time around.
If your branding is a success then your business will follow suit. At Get More Traffic, we specialise in small business growth. That includes advice on branding as we deal with hundreds of different businesses a day. Get in touch now on 1300 332 256 today!