Incorporating your USP in Ad Copy
If you want to stand out from your competitor's you need to be able to communicate why. Are your products or services cheaper? Do you provide 24/7 technical support? Do you have free shipping? You must be able to succinctly say why a consumer should choose you over the competition. If you can't articulate this, why should anyone listen to you?
Any successful business will possess a Unique Selling Proposition (USP) whether that is a product or service which has the greatest potential or profit power. So that you can align your USP with your advertising efforts, you must learn to incorporate it in the vast majority of your ad copy.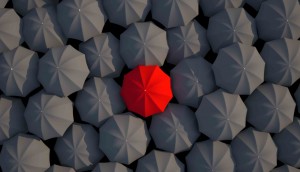 We reckon we're pretty hot stuff here at Get More Traffic and we don't mind letting you know either. Why? Because it's part of what helps us to stand out (plus, we do it in a bit of a cheeky way which makes us even more lovable). Your USP is what makes you stand out and it must align with what you stand for as well. Kissmetrics put this notion into a cracking statement, "When you attempt to be known for everything, you don't become known for anything" (Putnam, 2012).
For the majority of SMEs, which of course equals the budgets and capacities of SMEs, the desire to want to be amazing at everything is strong. The reality is your larger competitors are likely to offer a 'one-stop-shop' style of business model and so your direction, your niche; your USP needs to be able to overcome this competition. It means strategically marketing one of your services or products which will keep you in the spotlight and keep you out of the shadow of your competitors.
The next step you need to take is incorporating this in your ad copy. There are going to be many different ways you can do this, and each marketing expert will have a favored technique. We're going to let you in on one of our own pearls of wisdom though and it looks a little like this:
The above table refers to how your Google AdWords ads are generally structured. Your title needs to be keyword rich (and that's a whole other blog!) and your USP should enter the stage in the first description line. The second description line will then conclude with a strong Call-to-Action (CTA). Your USP is your business's core message. The copy will change depending on the keyword/s you're using, but double check it always comes back to your USP.
Once you decide on a USP doesn't mean it is set in concrete! Your business needs to be fluid in order to react to the changes we all face in modern society, so don't be afraid to tinker and tweak.
Whatever your USP is, let it shine.