How To Guide: Landing Pages To Engage Customer's Attention
With COVID-19 impacting local businesses everywhere, people throughout the country are ditching the physical stores and moving online to keep their companies afloat. Over the past two years, digital marketing on the Gold Coast has boomed. Business owners are investing heavily in search engine optimisation, social media marketing, Google Ads, and more. However, without a relevant and valuable landing page to direct traffic to, many local businesses are still missing out on the full potential of digital marketing. 
Digital marketing agencies help Gold Coast businesses in a number of different ways, offering them a range of valuable insights they may otherwise have gone without. One of these insights is introducing business owners to the power of landing pages. You may be wondering… What even is a landing page? While we're not expecting you to know the ins and outs of every marketing tool (after all, that's our job, not yours!), we guarantee that you've visited a landing page at least once. 
Designed to convert website traffic into leads, landing pages can help to grow your business and establish your reputation as a relevant and successful brand. Rather than leaving searchers to navigate a multi-page website, landing pages place them on a one-page site containing the exact information they need. Directing your traffic to a specific landing page can reduce your bounce rate, increase conversions and boost your search engine rankings. Now you know what a landing page is, let's discuss: What makes a landing page good, and what kind of landing pages should your business be looking to create?
What To Put On Your Landing Page
When you're setting up your landing page, you should be viewing it as a sales pitch to your audience. With only a single page to work with, you're going to want to create a convincing argument as to why people should go ahead and give you business. No matter what kind of landing page you decide to create, unique selling points are essential for all of them. Ask yourself what makes your business special and why your products/services are a cut above the rest. Then, tell your audience! If you're stuck for ideas, consider the following:
Who Made Your Products:

In recent years, more people have become concerned with ethics at every stage of the supply chain. From the people responsible for sourcing a product's materials to those processing their payment at checkout, customers are starting to care. If your business traces its entire supply chain and can guarantee the health and wellbeing of employees at every stage, that's a major selling point. It's also just a better way to do business!
Locally Owned And Operated:

Another huge selling point for many people in Australia is knowing that they're supporting local trade. Not only do local businesses strengthen our economy, but they are also often more personable and can guarantee higher quality products/services. If your business is locally operated, family-run, or offers Australian made products, highlight that on your landing page! While you're at it, we'd recommend

getting certified as Australian Made if you can

.
Covid Policies:

Ever since the pandemic, people have been eager to know how the businesses they buy from are operating during covid. Is your company looking after its staff by implementing social distancing, work from home arrangements, and job security? Are customers likely to experience delays due to manufacturing or shipping? Will purchasing from your business help the local economy through this uncertainty? However your company is navigating covid, your customers are keen to know. 
Shipping and Returns:

People love to receive things as quickly as possible, and they also want to feel secure in the purchases they make. If your company offers next day shipping, mention it on your landing page. If you have a money-back guarantee on all products, mention that too! Allow your customers to place trust in your business and feel secure in their purchases to encourage their business.
Now that we've covered what to put on your landing page, it's time to go over the types of landing pages you can choose from. These days, there is no "one size fits all" when it comes to landing pages; each one serves its own purpose. With so many different types of businesses investing in digital marketing and Google Ads across Australia, it's important to find the right landing page for your business to help it grow.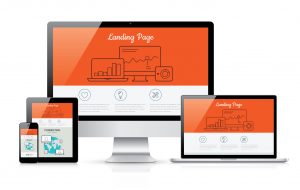 Product/Service Pages
Possibly the most popular choice, landing pages can be great for simply directing traffic toward a page specified to list your products or services. These types of landing pages highlight specific products or services in a generalised way rather than giving them in-depth descriptions and prices. They give customers just enough information to intrigue them while still requiring them to reach out to you to gain access to the full picture. This type of landing page is a great way to generate enquiries and encourage your customer to interact with you.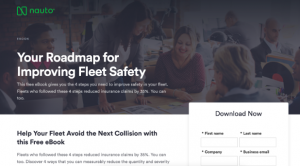 Seasonal Pages
Highlight holiday promotions on their own dedicated page with a seasonal landing page. These landing pages are a fantastic way to advertise seasonal products, services, and offers in the lead up to national holidays/events. Their main purpose is to prevent your website from looking cluttered and help people to locate your business' seasonal offers with ease. Landing pages are quick and easy to set up, making them even more appealing for seasonal offers. Simply buy your domain, create a page's worth of content, and get it ranking! 
If you're confident in web design, you can do all of this yourself. Otherwise, we recommend hiring one of the many digital marketing agencies Gold Coast has to offer (like Get More Traffic. Ahem…) to get your landing page up and running in no time. Once the season is over, you can simply shut the landing page down or better yet, keep it and just rejig it for the next promotion! Just because the event is over, it doesn't mean you have to remove your page, especially if it's ranking!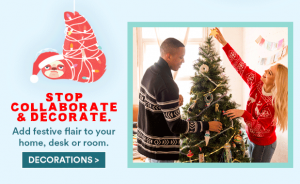 Offer Ended Pages
Continuing on from the previous point, offer ended landing pages can be useful in a myriad of situations. Mostly used after promotional events, these landing pages are popular amongst venues or businesses that host conferences and meetings. All you have to do is let your customer know they've missed out on the deal. Then, direct them to one of your current promotions or even just back to your main website's homepage where they can explore your offers further.
Introduction Pages
Want to introduce people to you or your brand? An introduction landing page is a great way to control your story and provide the most valuable information about your business straight off the bat. These pages can also act as an 'About Us', successfully setting the tone of your brand and highlighting your unique selling points in a succinct manner. They're great for capturing your audience's attention and reassuring them that you're a reputable and trustworthy business that is worth their time or money.
Create The Ultimate Landing Page For Your Business With Get More Traffic!
There are so many options when creating the perfect landing page for your business. With so many options to choose from, the marketing possibilities for your business are seemingly endless. At Get More Traffic, we help businesses unlock their full potential online by creating unique landing pages for their websites tailored to their needs. We offer a free landing page to each client who signs up for our Google AdWords PPC Management service. 
As one of Australia's top digital marketing agencies, Gold Coast businesses can rest assured that we have the expertise to provide them with the best landing pages for their brand. Generate more leads for your business and create effective marketing campaign with one of our unique landing pages. Contact Get More Traffic to talk to one of our digital marketing experts and get started today!