Twitter and Periscope Opt for High Quality, Non-Smartphone Video
Say hello to Periscope Producer!
In a bid to one-up their competitor Facebook, tweeting giant Twitter have announced a new live-streaming feature for their social media platform Periscope. Known as Periscope Producer, the app takes live-streaming to a whole new level; focusing on higher quality content from professional cameras (as opposed to smartphones).
Announced last week, Periscope Producer will allow broadcasters to stream any, and every, type of live video directly to their Periscope following. The obvious benefit to this is that advertisers and brands can create high-quality video or adverts, and then share them by tweet, without being constrained by the limitations of a smartphone.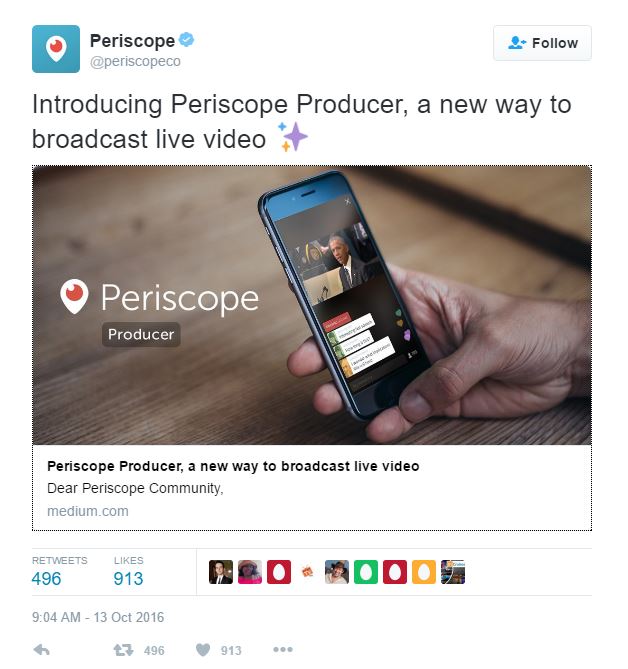 In a statement last week, Periscope CEO Kayvon Beykpour explained their goals for the new feature.
"Allowing people to create and share produced live video on Periscope has always been part of our vision and opens up new types of content for everyone to watch live. High-quality, produced live video can now be shared anywhere through a Tweet," he said.
So, Who Will Benefit?
The introduction of Periscope Producer suggests a move toward targeting those interested in TV-style videos, such as YouTube stars and major brands. Already, Louis Vuitton and Xbox have jumped onboard, while ABC's Dancing with the Stars, Fusion, Walt Disney and the Emmy Awards have also been announced as new media partners.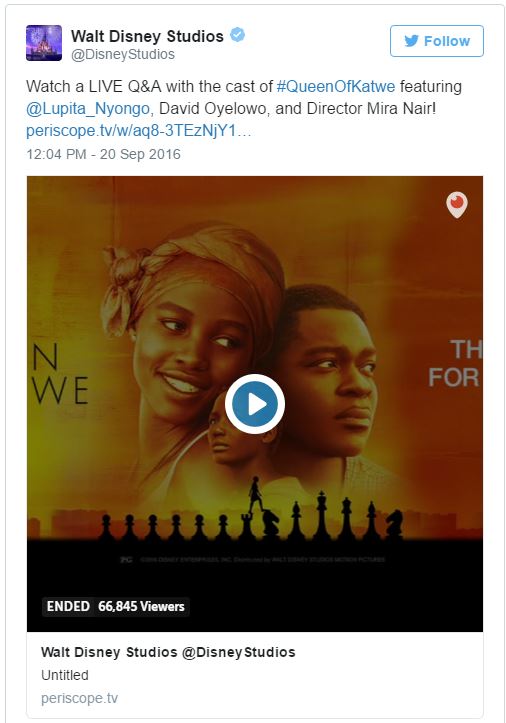 Periscope have also revealed that Producer is perfect for live-streaming film previews and award shows; allowing users to participate without having to be there in person.
But that doesn't mean smaller businesses can't also get onboard! While the feature may not yet be available to all, there are many benefits that everyday brands could one day reap from Periscope Producer. Imagine being able to live-stream a product launch, or an awards night to your followers? And all in high-quality footage that doesn't rely on your smartphone! It's definitely an incentive.
Although Periscope is far from having the popularity of Facebook, it's clear that they (and Twitter) are working to change this.

What are your thoughts on Twitter's new Periscope Producer feature? Would you use it to share events and product info for your business?