Boost Your Business: 10 Quick Social Media Tips for Tradies
Quick Social Media Tips for Tradies
In this modern world, social media has become more than just a way to connect; it's a powerful tool that can transform businesses and careers. For tradies, harnessing the potential of social media marketing is a game-changer. It means to showcase their craftsmanship, engage with clients, and take their businesses to the next level. 
Platforms like Facebook, Instagram, and LinkedIn offer tradies the chance to amplify their skills, tell their stories, and reach a wider audience than ever before. With every post, image, and interaction, tradies can build a brand that stands out and creates lasting impressions.
This guide delves into the essentials of social media marketing for tradies. From choosing the right platforms to crafting compelling content, we'll navigate the landscape together. Whether you are a seasoned pro looking to expand your reach or a newcomer ready to make a mart, this guide is your roadmap to leveraging social media for your tradie business.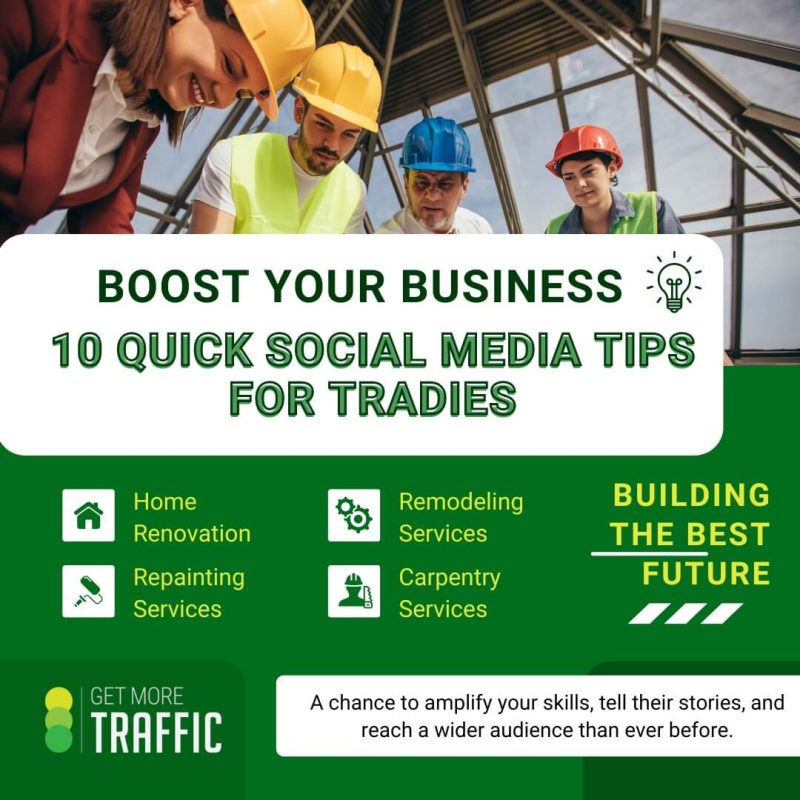 1. Choose the Right Platforms
Focus on platforms that align with your target audience. Selecting the most suitable platforms is a critical step. Not all platforms are created equal, and different platforms attract different demographics and user behaviours. The choice of platforms should align with your target audience and the nature of your trade.  Facebook, Instagram, and LinkedIn are popular choices. Instagram is great for visual content, while LinkedIn can be useful for connecting with other professionals and businesses.
2. Optimise Your Profiles
Optimising your profiles is a crucial step in making a strong first impression and establishing credibility on social media platforms. Ensure your profiles are complete, consistent, and professional. Use high-quality profile and cover images, and write a clear and concise bio that highlights your services and expertise. Your platforms serve as the digital storefront for your tradie business, and they should reflect professionalism, expertise, and a clear representation of your services. Some key elements to be focused on include:
Profile and Cover Images

Bio and About Section

Contact information

Visual elements
4. Showcase Your Work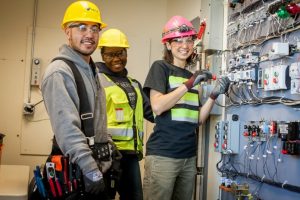 Visual content is a powerful tool especially for tradies to demonstrate their expertise, creativity, and the transformative impact of their work. When potential clients can see the tangible results you can deliver, it builds trust and excitement. Here is how you can effectively showcase your work:
Before-and-After Stories:

High-Quality Imagery:

Attention to Detail: Ensure that the images you share are of high quality, well-lit, and showcase the finer details of your work. Crisp visuals reflect professionalism and attention to detail

Project Progress Updates:

Step-by-Step Journey: Use platforms like Instagram to share the progression of your projects.

Carousel posts

allow you to showcase a series of images, demonstrating the various stages of your work

Project Descriptions:

Highlight Key Details: Alongside your images, provide brief descriptions of the projects. Include information like project type, materials used, and any unique aspects that set it apart

Client testimonials:
4. Engage Authentically
Engaging with your audience authentically is a cornerstone of effective social media marketing. It is not just about broadcasting your message; it is about building relationships, nurturing connections, and establishing your brand as approachable and reliable. By engaging authentically, you foster a sense of connection and community, transforming casual viewers into dedicated followers and potential clients into loyal customers. Genuine interactions leave a lasting impression, contributing to the growth and success of your tradie business. 
5. Use Relevant Hashtags
Research and use industry-related and location-specific hashtags to increase the visibility of your posts. Hashtags are like signposts that help users discover content related to specific topics or themes. For tradies, using relevant hashtags strategically can significantly boost the visibility of your posts and attract the attention of potential clients who are searching for services in your industry. Hashtags that are relevant to you include:
Trending Hashtags – keep an eye on trending hashtags related to your trade

Platform-Specific Tags – Utilize platform features

A Branded Hashtag – create a unique hashtag that represents your business

Local Discovery – Connect with your local community, build a reputation as a trusted trade in your area
6. Educational Content
Educational content is a valuable way to position yourself as an expert in your field and provide real value to your audience. Share informative content related to your field. By sharing tips, how-to guides, and industry insights, you not only demonstrate your expertise but also foster a sense of trust and credibility. Here is how you can effectively create and share educational content:
Identify Your Audience's Needs: 

Understand Pain Points and consider the common challenges, questions, and concerns that your clients and potential clients have

Clear and Concise Content:

Step-by-Step Guides:

Industry Insights:

Address FAQs:
7. Customer Testimonials
To build trust and credibility, customer testimonials are a powerful form of social proof that can significantly influence potential clients' perceptions of your tradie business. By showcasing genuine customer testimonials, you can build a narrative of satisfied clients who have benefited from your services. This form of social proof can be a decisive factor for potential clients considering whether to choose your tradie business.
8. Behind-the-Scenes Content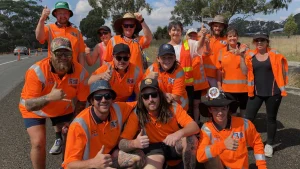 Behind-the-scenes content humanized your brand, offering a glimpse into the people, processes, and stories that drive your tradie business. It adds a personal touch to your online presence, fostering a sense of connection and relatability with your audience. Some behind-the-scenes content include documenting day-to-day activities, highlighting team members, project evolution, problem-solving moments, introducing tools and techniques, showcase craftsmanship, and celebrations and milestones and more. 
9. Analytics and Insights
Analytics and insights are valuable tools that provide you with data-driven insights into how your content is performing on social media platforms. By understanding what's working and what's not, you can make informed decisions to optimize your strategy for better results. Use the built-in analytics tools on each platform to track the performance of your posts and campaigns. You are able to tailor your content, posting schedule, and overall strategy to match your audience's preferences and behaviors. Regularly monitoring and analyzing your analytics empowers you to make data-driven decisions that yield more effective results over time. 
10. Paid Advertising
Paid advertising on social media offers a powerful way to expand your reach, target specific demographics, and promote your tradie services to a larger audience. Platforms like Facebook, Instagram, and others provide sophisticated tools for precise ad targeting, making your campaigns more effective.It also allows you to tap into the platforms' extensive user base and finely tune your campaigns to reach the right people at the right time. It is a dynamic tool that can yield impressive results and contribute to the growth of your tradie business. 
In conclusion, social media marketing presents a remarkable opportunity for tradies to amplify their businesses, connect with potential clients and establish themselves as trusted experts in their fields. By implementing these strategies, tradies can cultivate a strong online presence, connect with their desired audience, and ultimately drive business growth.