The Five Things You Should Be Doing to Help Your SEO Strategy
Search Engine Optimisation (SEO)… more like Search Engine Overwhelming! But it really doesn't have to be this way! I'm here to take the bewilderment out of SEO, but to do that; I also need to explain some of the things that you can do to ensure that your Account Driver here at Get More Traffic can perform SEO wonders for your business. The fact that you are reading this tells me that you are either, 1) already using SEO for your business, or 2) you are interested in doing so. You really couldn't be investing in a smarter long-term investment for your business performance online. However, embarking on your SEO with us here at Get More Traffic is a two-way street. Confused? Don't worry, I'll explain.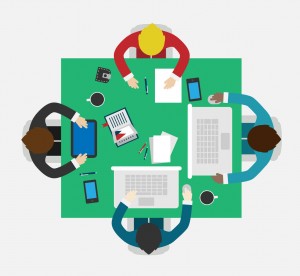 In the early days of your account with us, we really need you to keep the lines of communication open. In order for our Account Drivers to achieve your SEO business goals, they need to frequently talk with you to learn exactly what you want to execute. The SEO campaigns our Account Drivers enforce requires heavy involvement from their clients (that's you!) but particularly at the beginning of your working relationship, which is why they need to be able to get in touch with you easily.
In saying the above, our Account Drivers are already researching and working away on your account even before their first conversation with you. We realise time is precious, so we want to know what we're talking about and show we've done our homework before we get you on the phone. So don't stress if you don't hear from them straight away. In order to perform thorough research and background checks on your business and industry, they need one to two days to carry this off to our high standards.
This one is super important – please have all of your login details handy when your Account Drivers contact you. This includes login details such as: File Transfer Protocol (FTP), Content Management System (CMS), Google My Business and Google Analytics access.
Get More Traffic prides itself on employing the brightest and most passionate experts in their field, and it is no different with our SEO specialists. This encompasses all that they are, and more. Our SEO staff members are experts in their field, just as you as a business owner are an expert in your industry. The best outcome for your SEO strategy can only be achieved through working together. The combination of your expertise with ours will be a win-win scenario for all.
Patience, my love, patience (Lord of The Rings, anyone?). Give us time to provide you with all of the information that comes with running your SEO campaigns. While you may at times feel as though the information is not relevant to you, we want you to know what we are working on with your account. It's important because at the end of the day, you are paying for a service we are providing, and we are proud of the work that we do, so let us showcase this to you. It will bring you a greater understanding of SEO and help your working relationship with your SEO Account Driver.
So there you have it folks. If you ever have any questions about any of the above, you guessed it, you can get in touch with your SEO Account Driver here at Get More Traffic on 1300 332 256 at any time and they will be more than happy to help you out. Or, you could visit our website for even more resources and information.