"Hey Siri, How Do I Optimise My Site For Voice Search?"
So you've just finished optimising your website for desktop and mobile—think you're done? Think again! The truth is, these days more and more people are asking Siri, Google Now and Cortana to do their searching for them, and by 2020, 50% of all searches will be done by voice (ComScore). As you're probably aware, voice search is a heck of a lot easier than typing, and you get to look like David Hasselhoff in Knight Rider while you do it! 
Bearing this in mind, there's no better time than now to ensure your page is digital assistant friendly. Below we've compiled a few tips and tricks you can implement now to optimise your site for voice search.
People Talk Like People, Not Like Robots
First things first: when optimising for voice search, aim to make the content on your page read as conversationally as possible, and ensure that it answers all potential questions that consumers might ask.
Secondly, in the age of voice search, web content is more about semantic search and the context of it, as opposed to specific keywords—so with this in mind, remember to 'think like a human.' When it comes to optimising for voice search, the days of making keywords the focal point are over.
For example, say you're running a bed and breakfast in Noosa? In this case, you'd most likely be focusing on keywords such as 'Noosa, Noosa accommodation, and  Noosa hotel.' When optimising for voice search, I'd recommend that you try adding longer, vocal friendly keywords such as: 'Place to stay in Noosa,' 'Noosa accommodation info,' and 'Best Noosa accommodation.'
Remember: the key point is to 'humanize' content and create keyword structures that are more conversational and less robotic.
Be More Mobile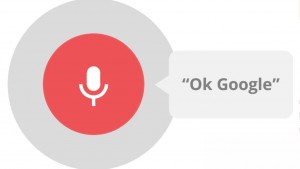 As if you didn't already know, mobile-friendliness is imperative, and with voice search and mobile going hand-in-hand, it's critical that you ensure your content is mobile friendly!
Firstly, make use of Google's awesome Mobile-Friendly Test to see how well your site displays on smartphone, and if it's not up to scratch, make the necessary changes. Remember, people read content differently on their mobiles as opposed to their desktops, and it's therefore essential to understand the differences between how your content should look on both.
Be A Local Legend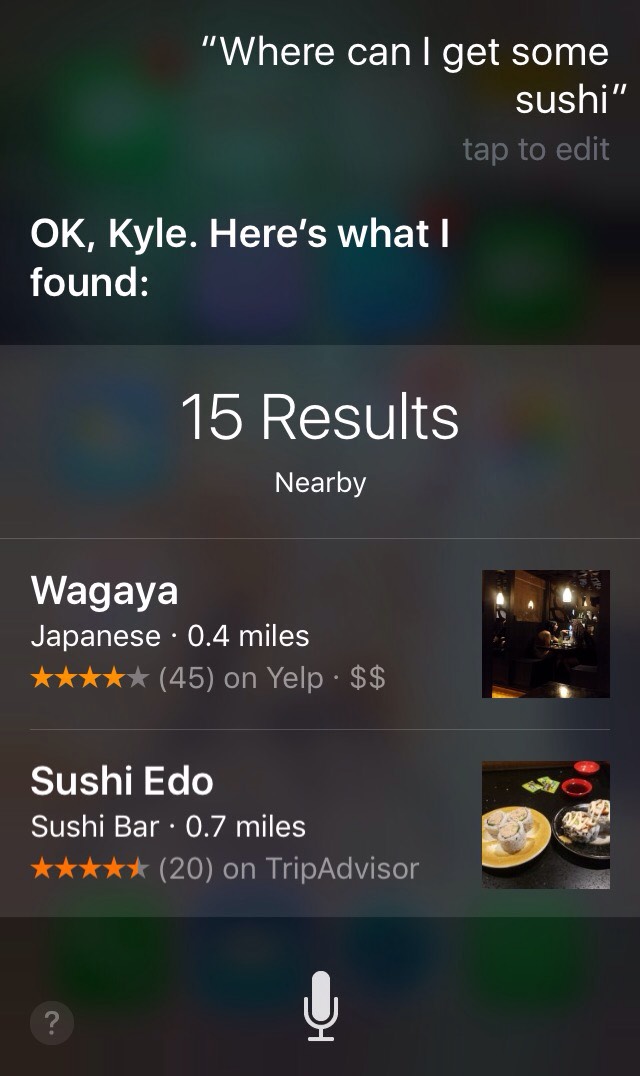 Ask yourself, when are people most likely to use their voice assistants? As you may have guessed, it's often when people are driving and unable to type. For example, they may be wondering where the closest petrol station or sushi joint is, and it's therefore essential that your website is optimised in a way that Google can instantly recognise the relevance between your website and the customer's query.
To put your business at the top of that list, you need to have all your basic information in text rather than as an image; information like: your business name, address, phone number and directions from popular main roads/landmarks. Remember, Google search can't crawl a text image, and consequently, a voice search won't pick up your information in this instance either.
There are plenty of different ways to get into Siri's good books—you just need to commit the time to ensure your page is best optimised for voice searches. And, while it's not quite time to proclaim the death of the keyboard, it's clear that Siri, Google Now and Cortana are growing exponentially—and you'd be wise to stay with the times!
In the meantime, make a start by asking Siri to beatbox for you. Trust me, it's worth it!