Not Just For Friends…Why Your Business needs Facebook!
Wondering which social media channel is best for your marketing strategy? We've got the stats that will prove why your business needs Facebook! 
Did you know that the average internet user has approximately 5.54 social media accounts (Global Web Index)? It's pretty incredible how spoiled for choice we are when it comes to social networking, however even with so many platforms now available for our personal and business needs, Facebook remains the clear champion.
What began as a small college-community platform in 2006, has since evolved into a mega billion dollar company worth $56.7 billion! What's more, despite what you may think about Facebook being a platform for friends and cute cat pictures, it's more popular than ever amongst business owners and entrepreneurs! Don't believe me? According to statistics, more than 2 million advertisers use Facebook globally for their business needs!
As of last quarter, Facebook was found to have:
1 billion + monthly active users

874 million monthly mobile users

728 million daily users!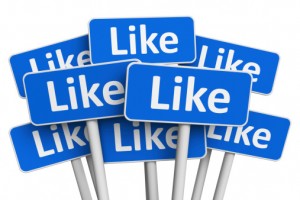 Some other stats you might not be aware of?
80% of daily users are from outside USA (Social Bakers)

8 new users sign up for Facebook every second (Wordstream) 

Over 1 billion people use Facebook via their mobile every day (up 22% year on year)

Over 1 million people use Messenger every month (Facebook, 2016)

Facebook Messenger chatbots are becoming more and more popular, ordering everything from Pizza and flowers, to Ubers and breaking news!

Videos are the most shared post type, with an average of 89.5 Facebook shares (Mari Smith)

In July of 2016, Facebook shares had risen more than 200% from their 2012 price (CNN Money)

Video content has an organic reach of 135% higher than that of image posts (

Social Bakers, 2015

)
It's no surprise that Facebook is a marketing wonderland for advertisers – after all, what other platform has such a gigantic reach across both desktop and mobile? From small trades and home 'Vloggers', to entrepreneurs and celebrities, it seems Facebook works across every industry you can think of! 
That said – crafting your online presence takes work, and you need to be savvy about the way in which you market your content. One of the best ways to do so, is through the power of video. For example, while text and even images can find themselves getting skipped over or lost in the black hole of Facebook's algorithms, video is the one medium that is still reaching audiences globally. 
Take for instance these stats:
people who watch product videos are 64% more likely to buy a product online (comScore)

36% of online consumers trust video ads (Online Publishers Association)

92% of mobile video consumers share videos with others (Invodo)

Video now appears in 70% of the top 100 search results listings (Kissmetrics)
When you look at stats such as these, it's easy to see how Facebook and video can give your business the winning edge! 
Curious to know more about the power of video and creating an online Facebook presence for your business? Give us a call on 1300 332 256 to discuss your social media and video strategies!